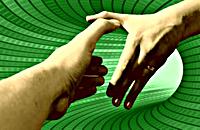 Greetings ASHA Members!
Jamshedpur, the comfortable home city, where we have always felt a strong sense of belonging has suddenly become an issue of concern. We, in ASHA, feel strongly that steps need to be taken in the right direction. After several meetings & discussions, we have concluded to this strategy. ASHA in partnership with Jeevan and TMH will launch its Counselling Cell with Training of Teachers beginning with High School of Sacred Heart.
| | |
| --- | --- |
| Date: | 23rd June 2012 |
| Time: | 8:00 AM – 1:00 PM, with a break at 10:00 AM |
| Venue: | Audio–Visual Room in Sacred Heart School, Main Building |
| Participants: | Teachers of Sacred Heart & Volunteers of ASHA |
This would be followed by Training of Parents & Students.
This would also be followed by other Schools working on similar strategy with dates convenient to them.
ASHA will request every school to appoint a Counsellor who will be on the roles of the school; available for students as well as Parents. The Counsellors will refer them to professionals if & when required. The names & details will be made available to all.
The program will be continuously under scrutiny & subject to change if and when required.
We all need to come together and put our right foot forward.
Best Wishes!
Rachel Bonnerjee
President - ASHA