As published in the HT Jamshedpur Live, Nov 28, 2007
---
Children of families ostracised by society for being infected by Acquired Immuno Deficiency Syndrome (AIDS) have got the much-needed support. Association of Sacred Heart Alumni (ASHA) has decided to support such children financially and psychologically to bring them back to the mainstream.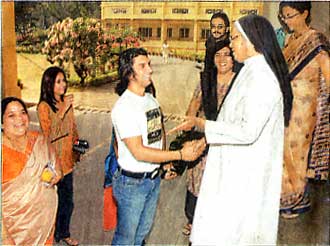 Former students of Sacred Heart Convent School (SHCS) have identified about 35 such children whose parents have suffered from the fatal disease. Moved by the tragic circumstances faced by the children, the ASHA members plan to raise funds through musical nights and charity events.
The ASHA organised a music show at Beldih Club on Tuesday The main attraction of the event was Kolkata-based rock star Shane Hyrapiet and his dance troupe. Neera Nandwani, an ASHA member, said the audience was requested to donate for the cause of children from AIDS-affected families.